"Real People, Real Traffic, Real Cash and Real Marketing Results.. Finally a Magnificent TE!"
RedStagHits has it ALL!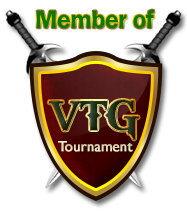 It's time you joined something so REAL it's Magnificent! If you're serious about advertising your business online... Earning money... building up a Residual Traffic Network... AND you're ready for some real results... Then you've come to the right place. Join the other real marketers who are as serious as you, by grabbing your free RedStagHits membership today!
Our traffic and cash is for real and this program is packed with many options to generate both and increase your bottom line! You will be very excited when you see all the options we have available for your advertising needs. Get ready to smile BIG as you reap the benefits of an active traffic exchange.
We'll send plenty of real visitors to your site and help you crush your competition!!

RedStagHits not only provides you with all the advertising options your site needs, we also packed it with tons of features.


Website Traffic

Surf4Cash


Dynamic Surfing

Banner & Text Adverting


Paid To Click

Prize Pages

Weekly Jackpots

Surf Chat

PM Marketing

Cash Rewards

Team Surfing

Downline Builder(s)

Prize Box Game

Trophy Hunt

Zubbie Coins

ViralTrafficGames

CTP XP Bages

Icon Collection

Rent Referrals

And MUCH More...
Don't waste time getting lost in the crowd, get your sites seen, make a name for yourself and get your products/services sold. Join RedStagHits and start promoting to other real people today! It's definitely the one program you'll be more than happy you joined!

To get your sites advertized in RedStagHits, all you need to do to is 'grab a free membership' by clicking the join button below!
Total Members Who've Joined RedStagHits:
4,853